15 Questions to Ask When Interviewing a Nanny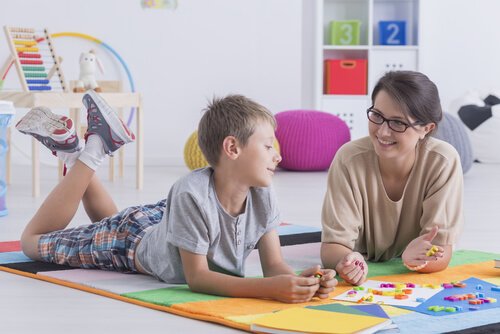 This list of questions will be a good guide for you when interviewing a nanny and having to decide who is the right person to bring into your home and help take care of your children.
Anyone who looks after your children at home when you aren't there should be totally reliable and trustworthy. When hiring a nanny or an au pair you need to choose someone who is qualified, responsible, well-mannered and who can adapt well to the way your home is run. 
The first thing you should ask when interviewing a nanny is his or her contact information and availability. Naturally, you also need to know how much she charges, and obtain two or three references from previous jobs.
Interviewing a nanny: what you should know before hiring
Regarding experience
How long have you been looking after children? What age range do you have the most experience in, or feel more comfortable with?
Have you had other jobs that have made you more competent and capable of being a nanny and looking after children?
Do you have first-aid training? Have you done courses or received certificates related to child care? Would you be willing to do one if necessary?
Even the best nanny needs instructions. Before leaving your child with someone, make sure that person knows the best way to calm your baby, what his favorite toy is, how he likes to sleep and where the clothes and other items he needs are kept.
–Arlene, Heidi and Sandee Eisenberg–
Regarding responsibilities
How flexible is your schedule? How many children do you think you can look after at the same time? (This is essential if you're planning family visits, or if you want to receive visits from friends or your children's friends).
What are your favorite activities to do with children? Would you be willing to prepare a schedule of exercises and routines for the hours you will be in charge?
Is there any task or responsibility that you aren't willing to do?
Would you be able to take short walks to nearby places in the neighborhood? Are you able to prepare snacks and meals for the kids? Do you have any problems in looking after the family pet?
What do you do to comfort children and calm them down, and how do you discipline them? Are you experienced dealing with illnesses, inappropriate behavior and tantrums?
Would you feel comfortable looking after the children in their sleep routines?
Regarding personality
What do you like most about working with children? What aspect do you consider to be the most challenging when working with them?
Could you tell me your most difficult or most distressing moment as a nanny? What approach or strategies did you use to solve it?
Have you ever had a medical emergency while working as a nanny? What did you do, and what was the result?
What do you like to do in your free time?
Have you had any problems when following instructions or directions relating to discipline?
Would you feel comfortable incorporating particular routines or specific family beliefs into your work?
Other aspects that must be taken into account
If you find a person who adapts well to your family's lifestyle and rhythm, you should instruct her well. Remember to tell her if the children have special diets, or if there are religious beliefs to consider.
If necessary, discuss any learning difficulties your children may have, such as autism or attention deficit. The nanny must know your children's specific needs and characters in order to take proper care of them.
It is essential that you inform her about any special medication or treatment that your children need. Don't forget to tell the nanny if the children have suffered any sort of adverse situation that you feel she should know about.
Right from the start, clarify what the working hours and pay are. This way you'll avoid any unnecessary complications or difficult situations later on. Request contact numbers for references that will allow you to check her previous work experience.
Before interviewing a nanny personally, contact her by phone and verify her references. From the impressions you get from this first contact and from references, you'll be able to decide whether to consider her for an interview.