Tips for Choosing a Good European Baby Formula
According to recommendations, babies should be exclusively breastfed until six months of age, and then their feedings should be supplemented with good quality formulas that provide them with the necessary nutrients.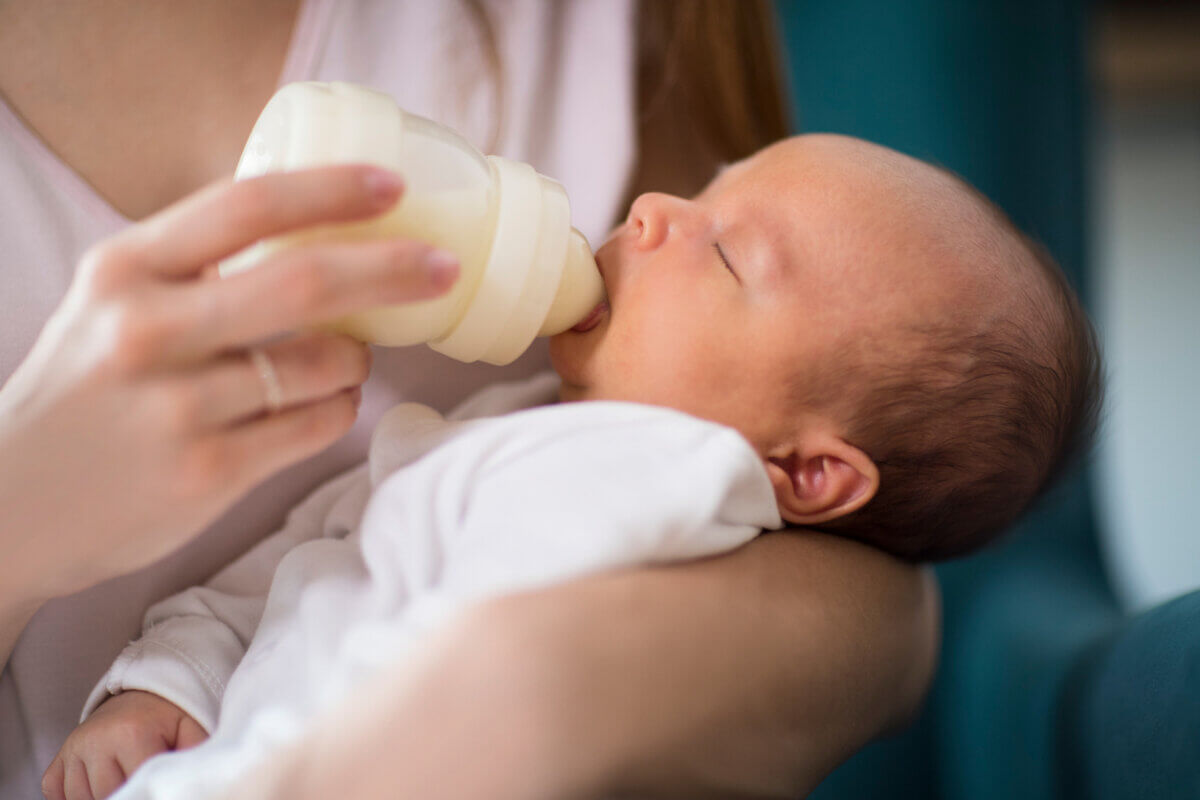 Adequate nutrition during a baby's first years of life is essential for growth and development. And although breast milk is the most complete food for infants, it's not always an option for all mothers. In such cases, purchasing European baby formula can be a reliable alternative.
When breastfeeding isn't a possibility or you want to supplement, finding a food that suits your child's needs, meets the highest standards, and is budget-friendly is critical. Here are some tips to help you buy the right formula and ensure your baby gets the optimal nutrition he or she deserves.
You may be interested in: The Importance of Baby Formula in Infant Nutrition
Why choose a European baby formula?
For many parents, baby formulas made in Europe are a real find that offer many advantages in one package. The most important advantages include strict industry regulations, quality organic ingredients, availability, and sustainability.
1. Strict regulations
European baby formula regulations are very stringent, so moms and dads can be confident in the quality of the nutrition we provide for our children. Some of the regulatory bodies are the European Commission, EFSA, and the European Parliament.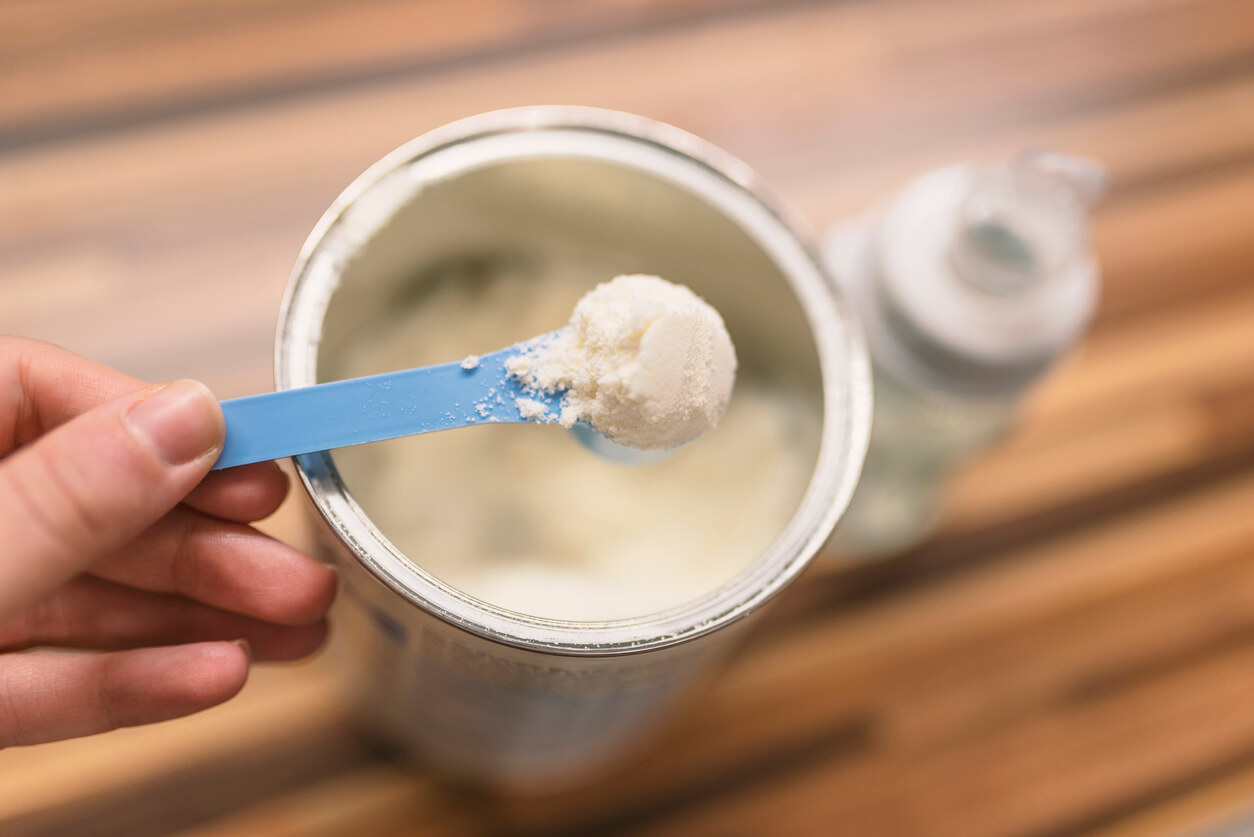 2. Excellent ingredients
Most formula manufacturers use natural ingredients, so moms and dads looking for healthier products have many options. These organic alternatives contain fewer synthetic ingredients, additives, and preservatives.
3. Accessibility
Baby formulas from Europe are sold in numerous physical and online stores, so parents in different parts of the world can have their favorite brand delivered to their doorstep in a matter of days. This means that, with proper organization, your child can always count on their daily food.
4. Sustainability
Good European baby formula is characterized by the use of sustainability best practices, such as promoting biodiversity, reducing environmental impact, and using water responsibly.
European baby formula: The best brands on the market
To help you make an informed decision, we'll share with you the analysis of three European-made formulas with the best reputation: HiPP, Holle, and Kendamil. They all meet the highest EU standards and come in many different types to perfectly match your child's specific needs.
1. HiPP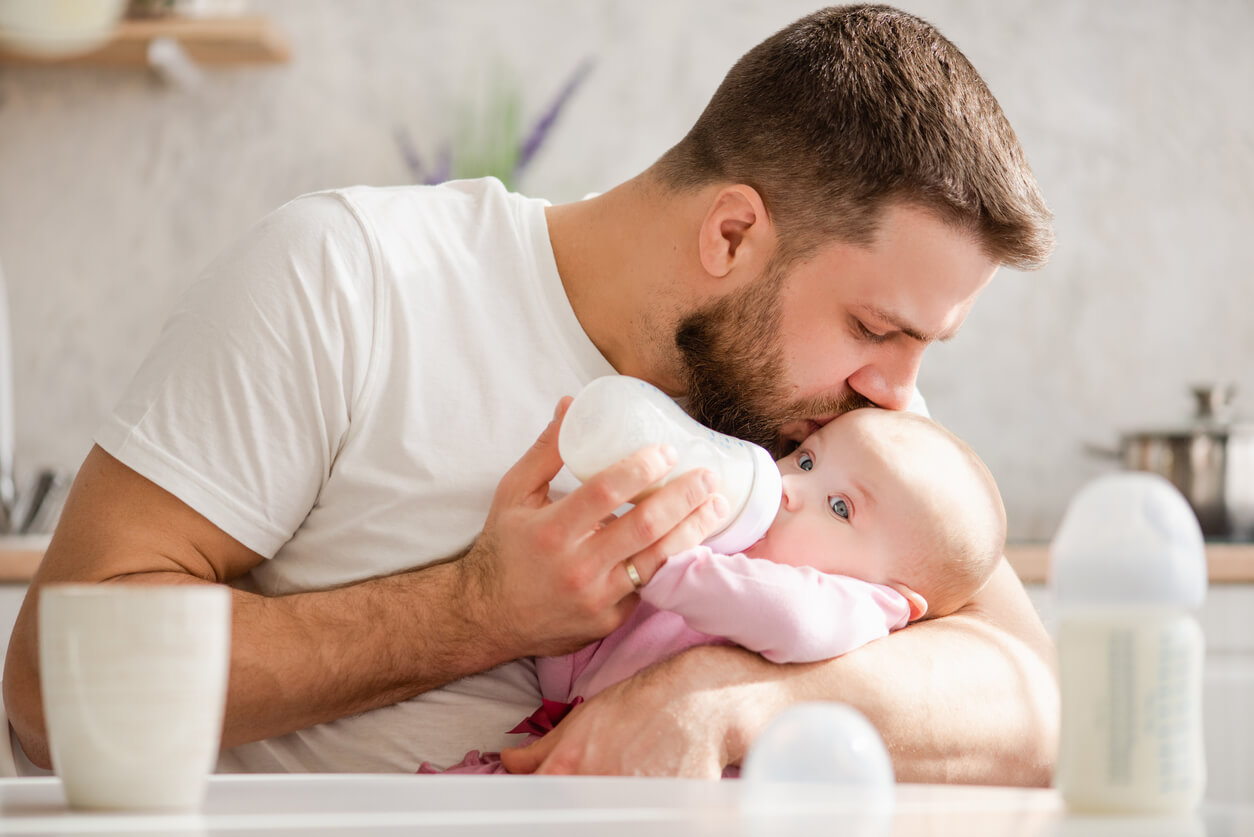 When talking about the most popular baby formulas on the European market, the HiPP brand is one of the most marketed since 1932. These nutritious formulas contain organic milk powder, vegetable oils, lactic acid cultures, vitamins, and other natural ingredients to nourish infants from birth. At the moment, HiPP offers 15 different infant formulas.
2. Holle
Holle formulas are produced on the borders of Germany and Switzerland and packaged in Austria. Each of the brand's formulas contains organic goat's or cow's milk enriched with fatty acids, vegetable oils, and minerals that are crucial for the growth of babies.
It's important to mention that these formulas contain no added sugars, preservatives, or GMOs (genetically modified organisms). Therefore, you can be sure that you're feeding your children with excellent quality products
3. Kendamil
This European baby formula brand has been providing children with excellent nutrition for more than 60 years. Kendamil is manufactured in the United Kingdom's Lake District and stands out for producing formulas based on high-quality, organic whole milk.
The cow's milk used in its production is sourced from accredited farms that protect the environment and ensure the animals are kept in good conditions.
What to look for in a European baby formula?
To simplify the process of selecting a formula for your children, you should recognize the common ingredients and benefits each has. Here are some of the most important components:
Proteins: These usually come from cow's or goat's milk. They're broken down and changed to suit a baby's sensitive digestive system. However, there are also options for babies with cow's milk protein allergy (CMPA) and other conditions.
Irreplaceable fats: These are essential for brain development and provide high levels of energy.
Carbohydrates or lactose: These represent the basis of most formulas from the European Union and play a key role in the intestinal health and vitality of infants.
Prebiotics: These are live bacteria that are often present in infant nutrition to support the flora and the immune system.
Vitamins and minerals: For example, vitamins A, B, D, E, and K and calcium supply infants with crucial nutrients
When choosing the right baby formula for your child, make sure it contains nucleotides, probiotics, iron, choline, and other nutrients necessary for your little one's organic development. And don't forget about labels and certifications, which ensure that the formula meets the highest industry standards.
European baby formulas must have an EU organic logo, EFSA approval, ISO 2000 certification, and HACCP certification
Different formulas for different needs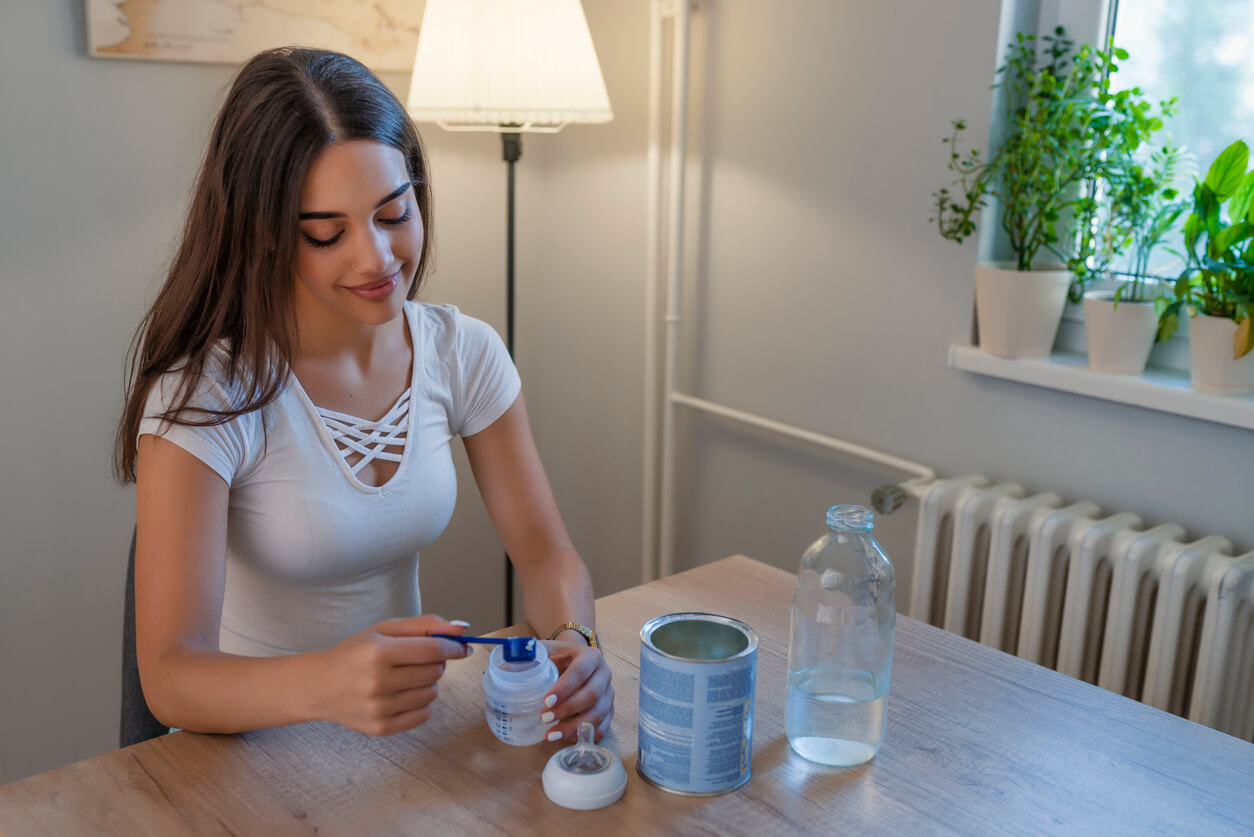 To make sure your baby gets all the nutrients and elements needed, you need to know what types of formulas exist and what their main differences are. Here are some of the most popular options.
1. Standard formula
Most baby formulas are based on cow's milk, are hearty, and contain all the carbohydrates, fats, and proteins needed for organic growth. They can be easily found online and in physical stores, so parents will never experience a shortage of food for their children.
2. Goat's milk
Goat's milk is different from cow's milk in its structure, and some babies find it easier to digest. It's a great alternative for children with lactose intolerance. This type of baby formula is also richer in vitamins A, D, calcium, and some other nutrients.
3. Hypoallergenic formulas
These are created for infants who are sensitive to proteins in standard formulas or have other types of allergies. Hypoallergenic infant formula uses hydrolyzed proteins that result in lower risks of allergic reactions.
4. Lactose-free formulas
According to a study published in the journal Paediatrics and Child Health, if your baby is lactose intolerant or suffers from CMPA, there are lactose-free formulas with alternative carbohydrates and amino acids such as those made with soy or sucrose. But before choosing this type of food, talk to your pediatrician and make sure your child is truly lactose intolerant.
5. Specialized formulas
Remember that there are formulas for children with certain medical conditions. For example, those with gastrointestinal problems, metabolic violations, or who were born prematurely. So, if this is the case with your child, try to buy the right formula that will help them recover and grow up healthy and safe.
Choose the right baby formula for your child's age
According to the World Health Organization, two out of three babies aren't exclusively breastfed for the first six months of life. And as the nutritional requirements of infants vary over time, it's important to understand the differences between the multiple stages you can find in the same brand.
Infant formulas for babies up to 6 months of age. PRE and Stage 1 infant formulas are the only source of nutrition with the basic set of ingredients that can complement breastfeeding.
Follow-on formulas for infants between 6 and 12 months. Stage 2 and stage 3 formulas (depending on the country) are offered to infants with a mixed diet. They have higher levels of iron, as this mineral becomes very important at this age.
Formulas for infants older than 12 months. These ensure a smooth transition to a family diet. In addition to being rich in calcium, they contain many useful nutrients such as vitamins, minerals, and fatty acids for the healthy development of young children.
Keep reading: Learn All About Infant Formulas
Buy European baby formula from a reliable supplier
When looking for the best place to buy your children's food during their first years of life, you should take into account several less obvious, but still important factors, such as:
Authenticity: Make sure your supplier offers only original European formulas, works under international legislation, and can provide all the necessary guarantees.
Pricing: There should be no hidden fees or charges and paying online should be fast and secure.
Shipping: Your supplier should offer standard and priority shipping to ensure your baby receives their formula on time.
Customer service: If any questions arise, support agents should be online and ready to help you.
We recommend choosing verified suppliers (such as BabyMilkBar or Organic's Best), as they only partner with high-quality European brands that have certifications and honor their commitments. On these portals, you can order with confidence and have your little one's formula delivered to your door.
Buy the right European baby formula and look after your child's health
Infant nutrition remains a highly relevant topic that doesn't depend on whether you're a new or experienced parent. Luckily, there are plenty of baby formulas available when breastfeeding is impossible or you want to supplement it. So, start doing your research and watch over your little angels' growth and development!