The BLISS Method: What Does It Consist Of?
The BLISS method is a modified type of baby-led weaning that focuses primarily on iron and energy consumption. Learn more in today's article!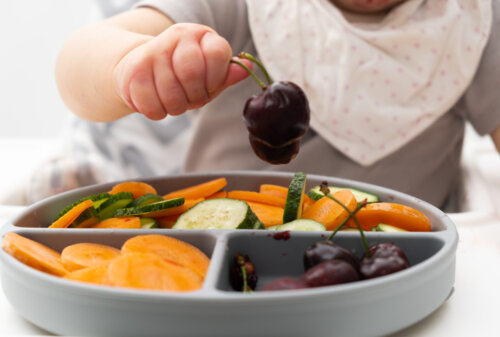 The BLISS method is a modified version of baby-led weaning that's used once complementary feeding is initiated in infants. As a general rule, this is from the sixth month of life. This protocol has been developed by a pediatrician and is based on offering solid pieces of food to little ones so that they can manipulate and consume them without the intervention of adults.
In this case, unlike the classic version, emphasis is placed on the need to include in the child's routine food with a high iron content and another food with a high energy density. There should also be a fruit or a vegetable included, and recommendations are made regarding the presentation of the foods to avoid possible choking. It's best if the texture is soft enough for the child to swallow comfortably.
Why is it important to include food with a high iron content?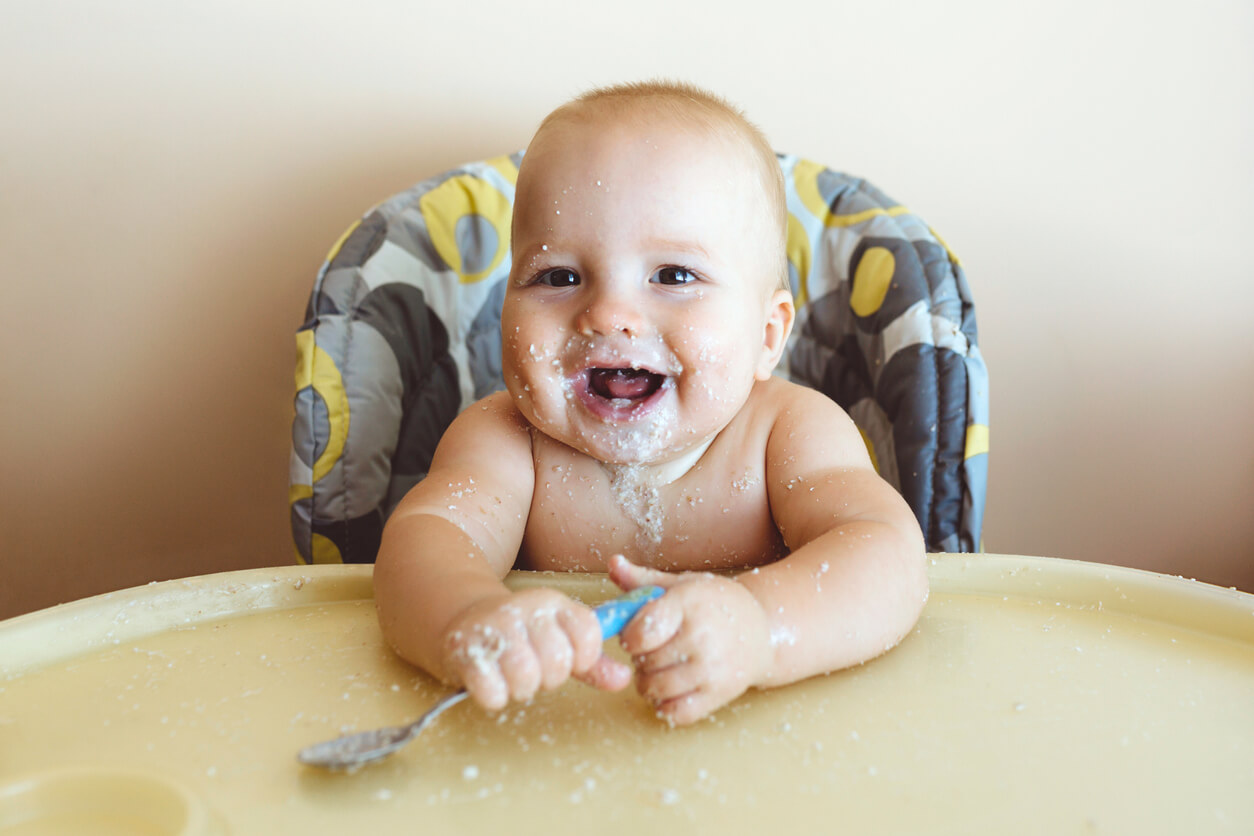 Iron is an essential mineral that should appear in the diet frequently. Among other things, it ensures the transport of oxygen through the blood to all tissues of the body. However, when the blood volume increases due to the growth process, it's possible for little ones to experience deficiencies of this mineral, which could lead to anemia. This is indicated by a study published in Best Practice & Research.
In addition, it should be noted that the availability of dietary iron isn't good. For this reason, foods containing iron should be included in the diet on a frequent basis to ensure that all requirements are met. One option is to consume such products with a significant dose of vitamin C, as this enhances intestinal absorption. Normally, when we talk about foods with a high iron content, we're referring to red meat, fish, legumes, cereals, and nuts.
What advantages does the BLISS method have over traditional baby-led weaning?
As we've seen, the BLISS method is a derivative of baby-led weaning, although with certain modifications that give it certain advantages. Here are some of them.
Higher iron intake
In general terms, the BLISS method ensures a higher iron intake than simple baby-led weaning. In addition, it helps to cover energy requirements in the medium term. This is necessary for efficient development and growth and to avoid alterations that could have an impact on the child's state of health. However, breastfeeding should always be guaranteed for at least the first 12 months of life. Studies have proven that this food produces many benefits in the medium term.
The BLISS method offers necessary nutrients
In the same way, complementary feeding should be planned in such a way that it contains all the essential nutrients and that it offers as varied a diet as possible. It's important that young children get used to the organoleptic characteristics of different products early on in order to avoid rejection in the future, which could affect their nutritional intake.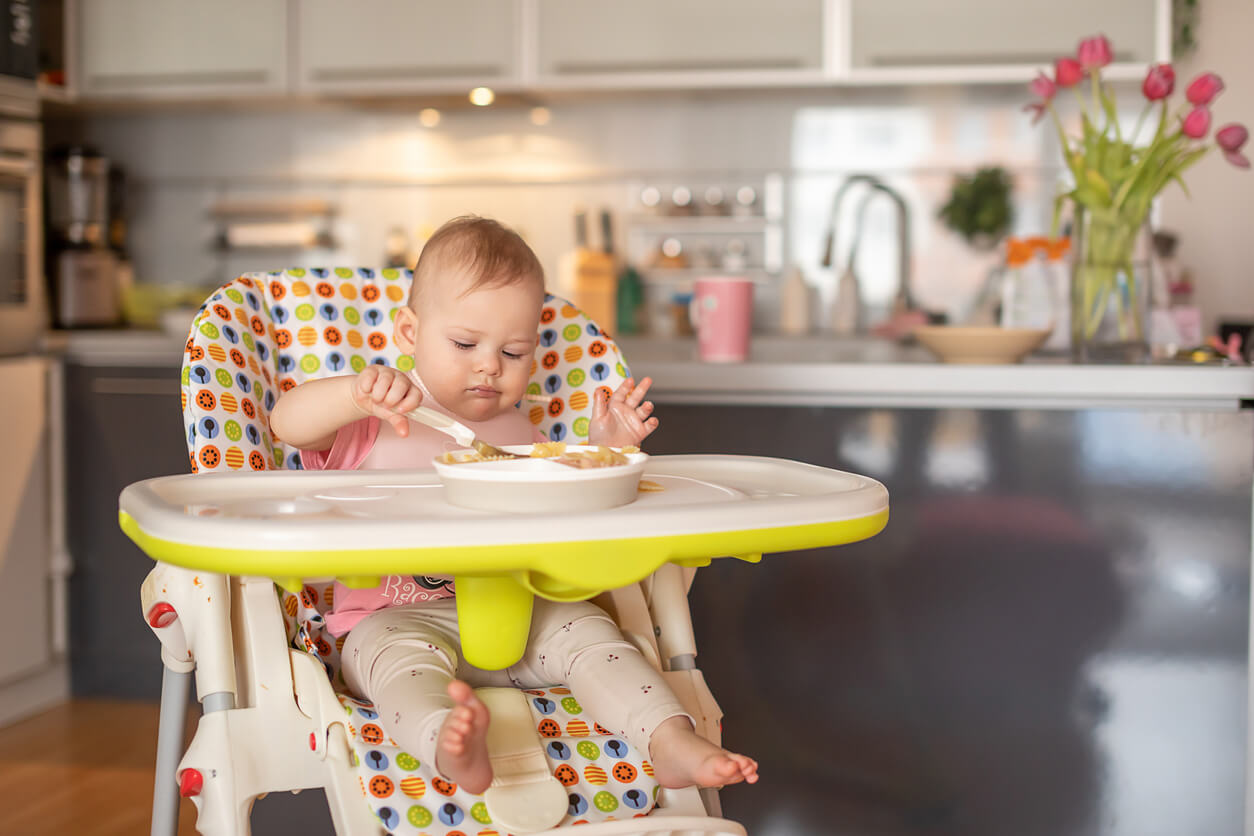 The BLISS method is based on the baby's sense of appetite
It should also be noted that this is a feeding mechanism based on the baby's appetite and sense of satiety. Learning to manage this binomial correctly could be positive when it comes to reducing the risk of overfeeding in the future. Otherwise, it could lead to gains in fat mass that could alter the levels of inflammation.
After all, the diet in infancy should be slightly hypercaloric, but without going overboard so as not to affect the proper functioning of the physiology of the internal environment.
BLISS method, a modification of baby-led weaning
As you've seen, the BLISS method is nothing more than a modification of baby-led weaning. The difference lies in the fact that the former is based on offering foods with a high concentration of iron and energy to ensure that oxygen and nutrients are transported efficiently to the tissues. This will prevent diseases such as iron deficiency anemia and will optimize the growth and development processes of little ones.
Finally, it should be noted that not all types of foods can be included in a baby's diet. There are guidelines that provide information on the right times to introduce the various types of food. If they're not respected, this could increase the incidence of allergies or food intolerances, which would condition the child's diet in the future. If you have any doubts, don't forget that you can consult a specialist to avoid making mistakes.