How to Choose the Right Nipple Shields
Nipple shields are a nursing accessory that can help you if you have difficulty breastfeeding. But do you know which type of nipple shield is the one for you?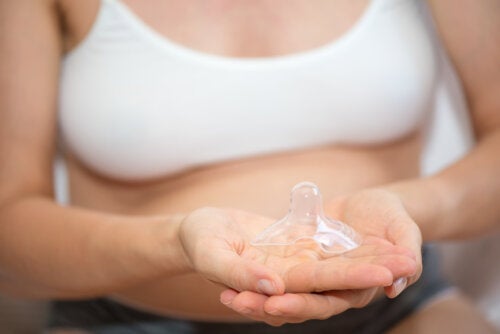 Ensuring breastfeeding is a priority for all of society and, many times, it doesn't happen as spontaneously as you expect. For this reason, the support of health professionals is essential in order to implement different strategies to maintain it. Among them, the use of nipple shields.
Currently, recommendations for these breastfeeding accessories have been limited to specific cases. And given the need for their use, it's important to know what types of nipple shields exist and how to choose the most appropriate ones.
" Breastfeeding saves lives. Its benefits help keep babies healthy in their first days of life and last well into adulthood. However, breastfeeding requires support, encouragement, and guidance. "

-Henrietta H. Fore, UNICEF-
What are nipple shields and what are they for?
Nipple shields are elements designed to favor the coupling of the baby to the mother's breast, in those cases in which this is difficult.
These are thin and transparent silicone shields, shaped like a hat, and perfectly adapted to the shape of the areola and nipple. At the tip, they have small holes that allow the milk to come out so that the baby can drink it.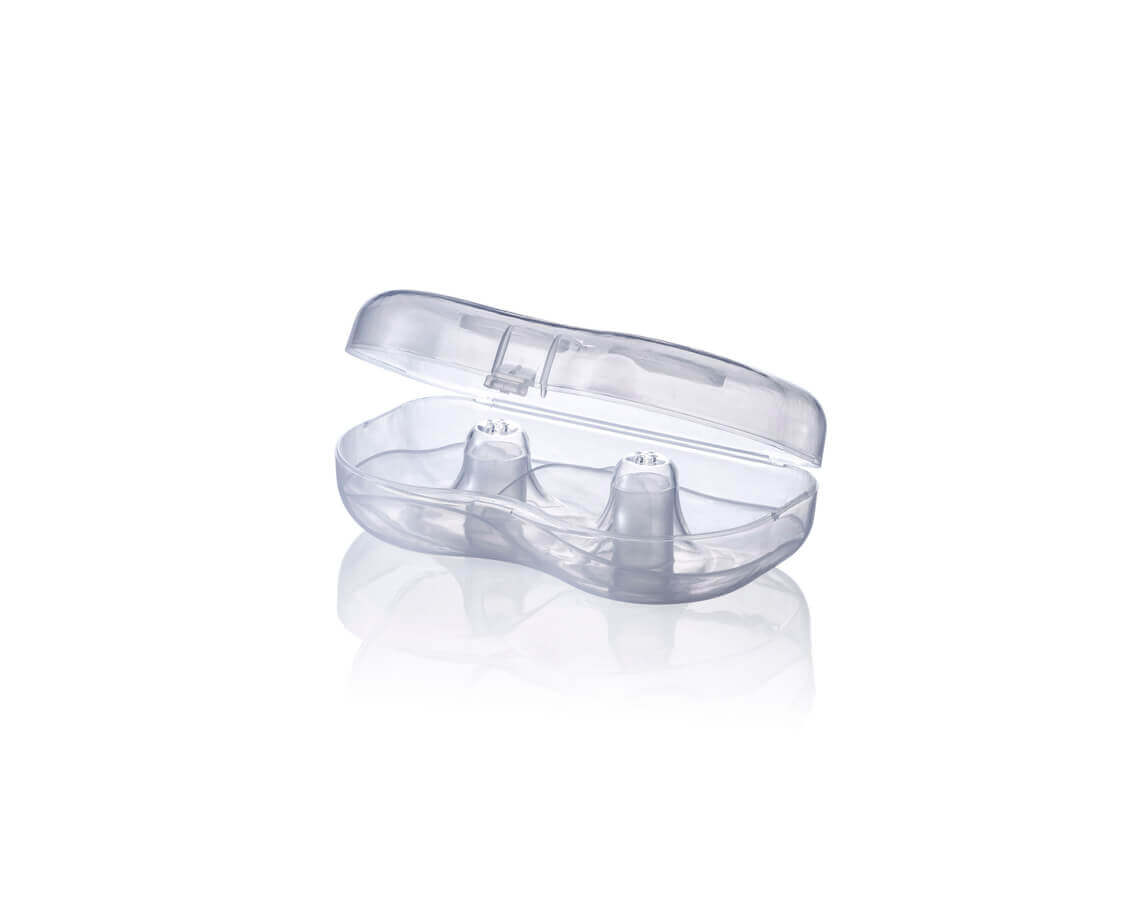 The use of nipple shields
This element is widely known to current moms and future moms. In fact, it's a common item on the maternity shopping list, although many don't end up needing them later.
At present, the use of nipple shields has precise indications and is usually left as a final resort when modifications in breastfeeding techniques are insufficient.
Next, we'll list some situations in which the evidence favors their use.
Indications for use
Premature babies who don't have enough strength to suck directly on the nipple
Latching difficulties, which don't improve with changes in position
Children who reject the breast after receiving a bottle (teat-nipple confusion)
Those cases in which the mother benefits from them and wishes to use them
In the case of nipple wounds or cracks, the use of nipple shields is controversial. While avoiding contact between the child's mouth with the injured skin can reduce pain, rubbing the silicone can further macerate the damaged tissue.
Myths about wearing nipple shields
The use of nipple shields as a preparation strategy for breastfeeding during pregnancy is a mere popular belief.
According to a multicenter study, there's no evidence to support the need for wearing nipple shields or performing stimulation exercises to improve nipples during pregnancy. In fact, this could backfire.
After birth, the recommendation of nipple shields in mothers with flat or inverted nipples is limited to individual cases. There are no studies that have demonstrated their universal efficacy.
How to choose the nipple shields
Not all shields are right for all mothers. For this reason, it's important that you consult with your lactation consultant regarding which model is the most appropriate for you.
Currently, nipple shields are manufactured based on silicone suitable for this use, but there are older models made with rubber. The advantage of the former is that they're more flexible and adapt better to the skin of your chest.
Regarding the size, it's important to take into account the diameter of your nipple. For this reason, you should measure the width of the front face of it. In general, the different brands offer three sizes: 16, 20, and 24 millimeters.
The risks associated with incorrect use
The use of the nipple shields should be supervised by a lactation consultant, who should train the mother on the necessary hygiene and safety practices.
Some of the complications associated with the inappropriate use of these accessories are the following:
Retention of milk in the mammary ducts, due to insufficient emptying
Mastitis, due to congestion of the ducts and superinfection with skin bacteria
Worsening of the nipple cracks, due to friction of the silicone on the damaged tissue
About nipple shields in breastfeeding
Whenever they're necessary, their use will be justified. However, it's not an issue you should take lightly. Rather, be sure to seek professional advice before making any purchases. Therefore, consult your obstetrician, lactation consultant, nurse, or any other qualified health professional regarding your individual case.
It's important that you know that the use of these shields doesn't improve the baby's sucking technique, so you'll still need to correct the underlying problem so that breastfeeding continues successfully.