4 Keys to Prepare for Breastfeeding During Pregnancy
Are you planning to breastfeed your child? Discover the keys to prepare for breastfeeding during pregnancy.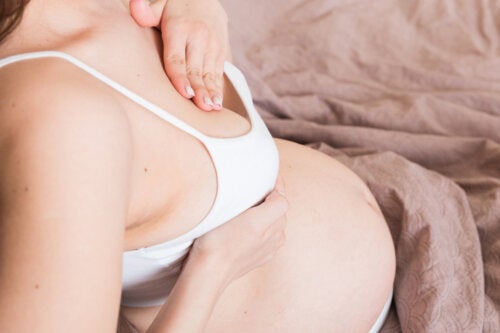 Are you planning to breastfeed your baby and breastfeed for at least 6 months? If so, it doesn't hurt for you to know these keys in order to prepare yourself for breastfeeding during pregnancy.
Surely you're clear about the benefits of breastfeeding, but you need to know about the difficulties that may arise in order to prevent you from abandoning the process early. Normally, early weaning is linked to fear, the appearance of preventable injuries, and going back to work.
Are you ready to get started? Write down this quality information.
Learn about how to prepare for breastfeeding properly during pregnancy
At the beginning of pregnancy, it's normal to have thousands of doubts, and that's why we advise you to seek information about breastfeeding and talk about it later with your midwife or your obstetrician. In fact, there are associations dedicated to researching and teaching courses on breastfeeding so that you know how to carry it out properly.
According to a Cochrane review, having information allows you to make better decisions, provides you with greater security, and allows you to achieve better results. So, take note of the evidence-based recommendations we have to offer you.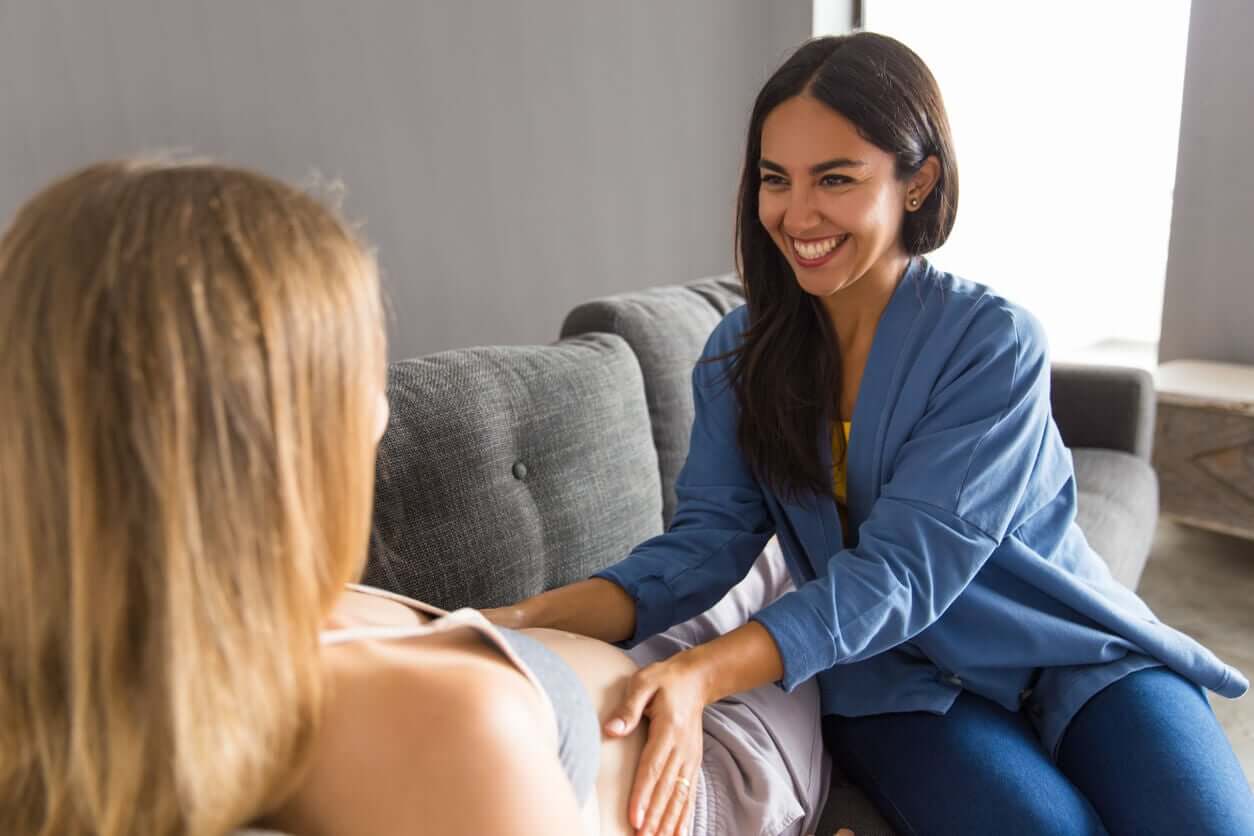 1. Notice how your breasts change during pregnancy
Did you know that during pregnancy, the breast tissue undergoes all the changes that are necessary in order to facilitate breastfeeding?
The increase in pregnancy hormones (estrogens, progesterone, prolactin, and oxytocin ) stimulate the development of the different structures that make up the mammary gland. Consequently, your breast increases in size and begins to produce milk some time before your baby is born.
At the same time, the skin of the areola of the nipple darkens to make it easier for the child to locate it, as in the first months, babies have underdeveloped vision.
2. Prepare your nipples
There's some concern about flat or inverted nipples and the consequent ability to breastfeed. However, you should know that these don't constitute any type of problem when breastfeeding, as babies tend to suck the areola that surrounds them as well.
So, as soon as your child is brought to you, hold them and let them try to find food on their own. If they can't, ask a nurse or your lactation consultant for help.
Keep in mind that as the days go by, the nipples protrude on their own to facilitate the process. Therefore, they don't need any special preparation during pregnancy and this is an evidence-based recommendation.
3. Extract some colostrum
A few months before delivery and for 5 days after birth, colostrum is secreted. This is a yellowish liquid with a large amount of essential nutrients for the newborn. Therefore, it's advisable to extract a little before giving birth in case the beginning of breastfeeding is delayed.
Furthermore, this exercise also increases your confidence in breastfeeding, according to several Australian women in a study published in the Journal of Child Health Care.
You can pump manually or with the help of a breast pump. Of course, once the milk is obtained, we recommend that you store it in an airtight container in the fridge or freezer so that you can keep it for a longer time.
In addition, you can check how to do it in the guides published in 2020 in the Women and Birth of the Australian Association of Midwives.
4. Buy the necessary items for breastfeeding
Isn't it true that you bought comfortable clothes throughout your pregnancy? Well, for breastfeeding, there are also utensils or certain garments that are essential, because they really facilitate the process.
Nursing bras are essential for easy breastfeeding wherever you are. Keep in mind that babies take at least 6 or 8 feedings a day and that with the recommendation of the experts to breastfeed "on demand", you can never know where you'll have to do it.
Another one of the essentials is the breastfeeding pads, as these elements prevent your breasts from leaking and your clothes from getting wet by accident. They're placed between your breasts and your bra and are practically unnoticeable.
Finally, don't forget to have a breast pump and consider an option that's comfortable and easily transportable. Especially when it comes to simplifying your return to work.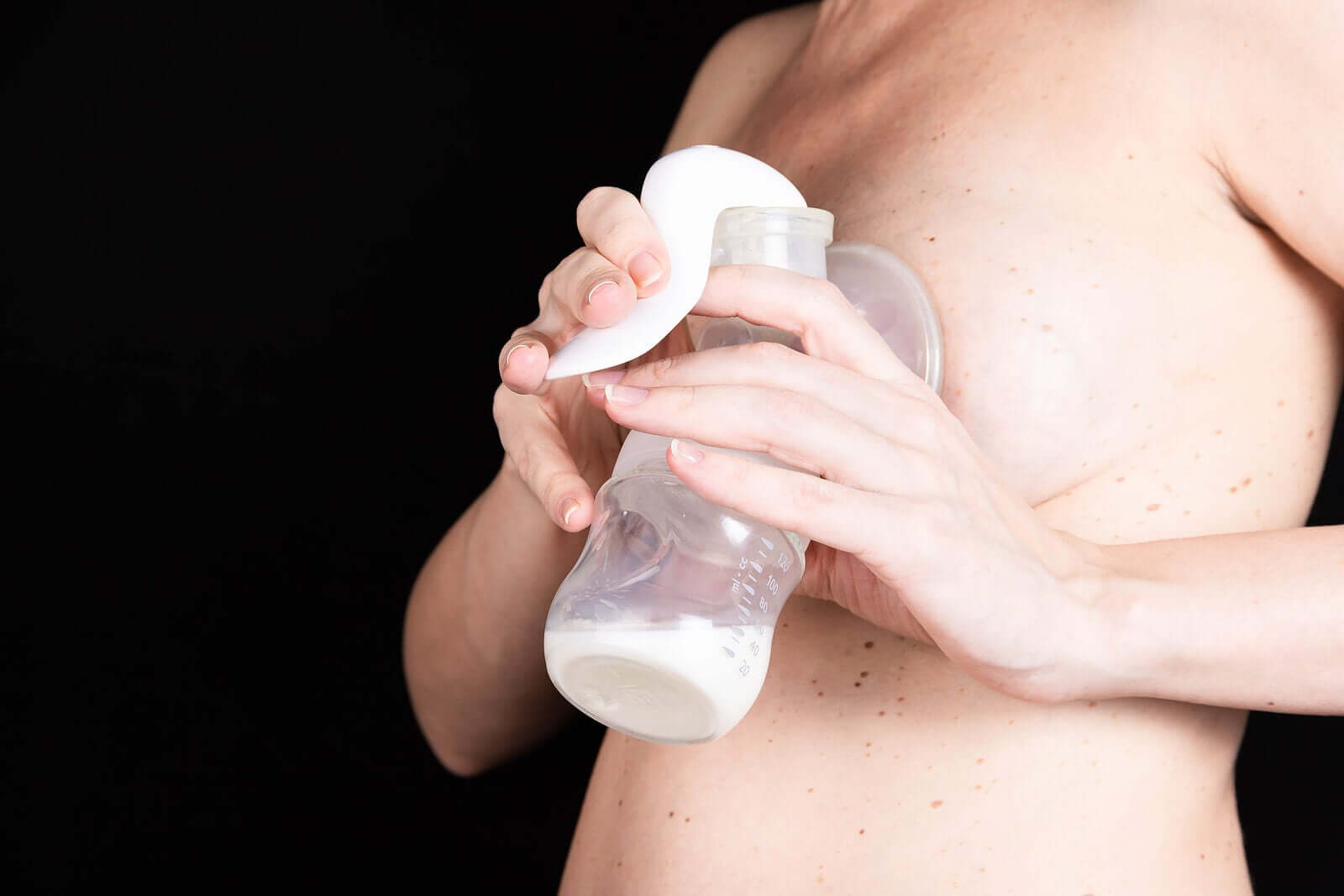 You may be interested: Best Breast Milk Storage Containers
Conclusion regarding how to prepare for breastfeeding during pregnancy
Finally, we want to reinforce the fact that the most important thing when you prepare for breastfeeding is having quality information and attending practical classes to answer all your questions.
We also recommend that you consult with your midwife or lactation consultant regarding how to extract colostrum. Remember that it's a good strategy in order to help you keep breastfeeding for as long as possible and take advantage of all its benefits for you and your baby.