The Incubator: What Is It and How Does It Work?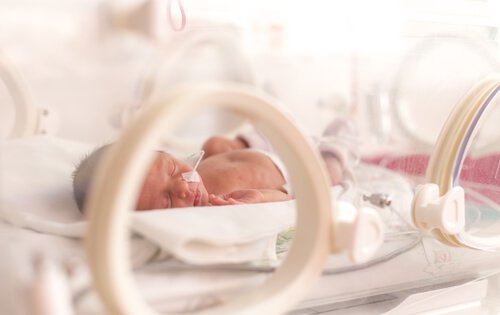 Everyone has seen an incubator at some point in their lives and knows, more or less, how they work. It is a machine that has considerably reduced the cases of infant mortality, especially in developing countries.
In this article we'll explain in detail how exactly this life-saving device works and what it actually does.
An incubator is a closed chamber that provides an environment which is conducive to the growth of premature or newborn babies. Made of transparent material, it has padding to keep the baby comfortable, and has air intakes and windows.
It also has monitoring systems that allow doctors to see the baby's weight, heart rate and brain activity in real time. It shows the readings and reactions of the baby's body on a minute-by-minute basis.
Functions of the incubator
Incubators must have certain characteristics to effectively fulfill their main functions, which are:
"A baby is God's opinion that the world should carry on"
When is the baby placed in the incubator?
As we mentioned earlier, the incubator provides all the necessary functions to monitor how a newborn baby is progressing. It also allows doctors to isolate it from the threats of the outside world which can cause complications in such small, and often defenseless, babies.
The most common cases in which doctors would place the baby in an incubator are the following:
However, other circumstances may also arise that make this incubation period necessary:
What to do if my baby is in the incubator?
First of all, parents should know that when babies are in an incubator, they are very well taken care of. There is constant monitoring, the incubator fully meets their needs, and so there is no need for concern.
In addition to this, the fact that your baby needs a few days of incubation doesn't mean that his or her health is at risk. Quite often, incubation is used as a period of "adaptation to the world." Once the baby has developed correctly, he can return to normal life.
Finally, the visiting hours depend on the hospital and also on the health situation of each individual baby. The ​​neonatology area is usually a very restricted area, and there are minimal visiting hours.
Try to stay calm and be patient. You'll soon be able to take your child home and enjoy a completely normal life with him or her.