How to Prepare Your Kids for New Challenges at School
Preparing your kids for new challenges at school is an important part of being a parent. Read this article to learn what you need to know.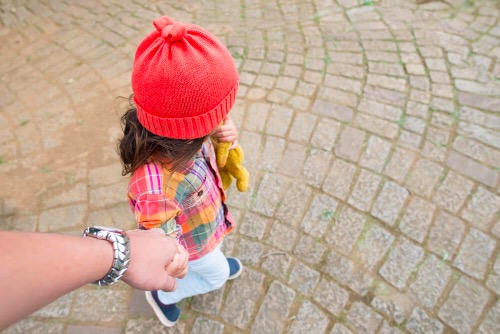 Children can find it difficult to face the first days of class and new challenges at school. These times are characterized by uncertainty, fear, and the need to learn new things.
When we have young children, we may find many things difficult, and often fear we aren't up to the task at hand.
"The mind that opens to a new idea never returns to its original size."

–Albert Einstein
To calm the anxieties children feel when starting a new stage at school, there is plenty of valuable material you can turn to. These stories can help your kids get ready to meet the demands of new educational challenges.
Without a doubt, literature is a great ally to mothers, fathers, educators, teachers, and educational psychologists. It makes it possible to address complex issues in interesting ways.
In this  article, we'll share a series of children's stories that will help them get over the fears produced by the first day of school. This material will help your child overcome this delicate moment, which demands socializing with strangers, in the best possible way.
Stories to help with new challenges at school
There are many stories and books that deal with the different aspects of school life. The authors write about the challenges entailed by these social and cognitive stages, as well as some of the values involved. We invite you to discover a selection of these stories.
"A school year ends, a page reaches its conclusion; one more step to climb. The opportunity begins anew; it is not the end. It is only the beginning of your future."

–Maricela Salazar Mier
Stories about new challenges at school
Stories about tolerance and respect in the classroom
A new stage at school: stories for all tastes
As you can see, there are children's stories for all tastes. And when it comes to meeting new challenges at school, there are plenty to choose from. Moreover, not everything is simply reduced to the fears of the first day of class, or the changes this entails.
These stories open up a variety of topics that parents and teachers need to address. This is how we help children understand values, both in the classroom and in general.
If you want your child to be fully prepared to face new challenges at school, you can always turn to these stories. In addition to creating a comfort level with the new demands that await, they also help instill basic concepts like tolerance, respect, and equality.