Photography Classes: Develop Your Child's Skills
Photography is becoming a favorite pastime among kids. If they show an interest, consider enrolling them in photography classes, where they'll learn everything they need to know.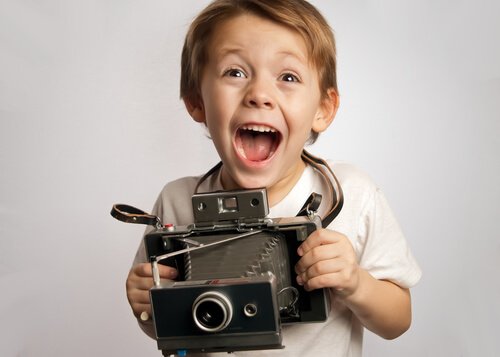 The art of photography stimulates creativity in children. Photography classes can change the way they see the world and unlock hidden talents. In addition, they can use the medium to express their emotions.
If you want your child to learn something new and explore the world from a different perspective, read this article for more information on photography classes for kids.
Skills developed by photography classes
By getting into photography, kids can develop skills that will help them in their everyday lives. Examples include:
What is the right age for a child to learn photography?
Children are ready to learn to use cameras from the moment they show an interest. Photography is a discipline that can be taught according to the child's age. The earlier children become immersed in the art of photography, the sooner they'll make it their own.
"Photography can improve a child's observational skills. Kids will need to view their subjects from different angles in order to get the best shot."
Eight benefits of photography classes for kids
Photography can play a positive role in a child's development. Its benefits include:
Art: an expression of freedom
Keep in mind that photography is an art form through which children can express themselves freely. Similarly, creativity is a form of freedom, which is why you should allow children to learn this discipline while remaining true to themselves.
Encourage his or her sense of intuition, ingenuity and particular way of seeing the world. Ultimately, the best way for children to learn about photography is through play.
Final recommendations for parents
Although your child may love the idea of taking a photography course, we don't recommend buying him or her an expensive camera right away. The best option is to get a small, easy-to-use camera that will allow the child to become comfortable taking photos.
As you can see, encouraging your children to take photography classes will be both fun and educational.