Emotional Development in Babies: What You Should Know
Affection is very important in the development of babies. Below, we explain the different stages of emotional development in babies.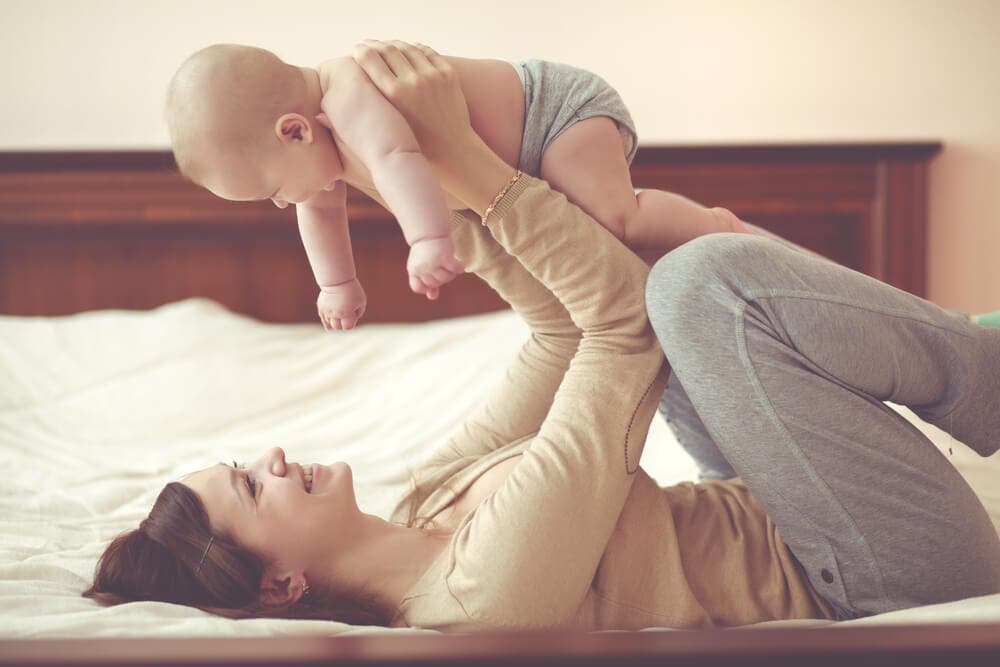 Emotional development in babies is a process that begins at birth. Thus, the first emotional relationships and bonds will determine the way in which the baby expresses and interprets their feelings and others.
From the first months of life, babies progressively acquire various skills and competencies related to intrapersonal and interpersonal intelligence. This is decisive for them to grow up healthy and happy.
"Emotional intelligence begins to develop in the earliest years. All the small exchanges children have with their parents, teachers, and with each other carry emotional messages."

– Daniel Goleman –
Emotional development in babies
Emotions are states of agitation that activate when a relevant stimulus appears in the environment, such as a person, an object, a situation, a memory, etc. Thus, when faced with these sensations, one responds through three routes:
This is closely related to affectivity, as this last concept refers to the set of emotions that are experienced throughout life.
"Nowadays, many children grow up in unhappy homes. If they do not receive proper affection, in later life they will rarely love their parents and, not infrequently, will find it hard to love others. This is very sad. As children grow older and enter school, their need for support must be met by their teachers."

– Dalai Lama –
Stages of emotional development in babies
Emotional development is a gradual and complex process that can be divided into several stages:
Emotional regulation in babies
Learning to regulate emotions must also be considered in the emotional development process. It can be divided according to the baby's age:
"There is no separation of mind and emotions; emotions, thinking, and learning are all linked."

– Eric Jensen –
It might interest you...