Charlie Chick: The Literary Phenomenon
Animals are the preferred main characters when it comes to children's literature. With that in mind, we want to tell you about Charlie Chick, one of the most popular children's books today.
If your children have already discovered Charlie Chick, then you know very well how much kids love this book. Today, we want to show you the elements that have made this feathered character a favorite in homes and schools.
Who is Charlie Chick?
If you haven't read Charlie Chick, then you're missing out on a major phenomenon in children's literature. In this book, written by Nick Denchfield, we meet Charlie, a big chicken with a huge appetite. With only 15 pages, this title is a best-seller.
More specifically, Charlie Chick is a book for children between the ages of 0 and 5 and is a best-seller in this category. In fact, it's sold millions of copies around the world since it was first published in 1997, under the original title Charlie the Chicken.
The structure of the book
The phenomenon that has developed around this book is about more than just the story that takes place on its pages. After all, it doesn't contain anything particularly original or new that we haven't already seen in children's literature.
And therein lies the secret to its success. It's the simplicity and repetitive structure that allow children to memorize the story and interact in a number of different ways. This can be by speaking or through gestures.
The format of this book adapts perfectly to the youngest of readers. In fact, they can even read the book on their own, making them feel more autonomous.
Without a doubt, one of the elements that kids love the most about this interactive book is that it includes three pop-ups and a fold-out page. This type of book helps little ones focus their attention and interact with the book in an independent way.
One of the most important aspects of any book for children is that it contains good illustrations. In the case of Charlie Chick, the images have attractive contrasts and intense colors that are easy for children to remember. What's more, they're large in size and don't contain too much detail.
Collection and titles
Given the success that this little chicken has and continues to produce in children today, the author decided to create a collection. Today, there are more than 17 books in existence.
In each title in the collection, we can discover Charlie Chick encountering all kinds of adventures… Learning his colors and numbers, learning to fly, going to school, etc. Simple actions composed of even simpler words, but each book captures the attention of little ones.
And it doesn't stop there. Given the success of this charming chicken, the author and illustrator also decided to publish other titles featuring different animals. And of course, your children will love them just as much as Charlie. For example, we have Frankie Frog and JJ Rabbit. And with so many different animals to choose from, your children will be sure to have their favorites.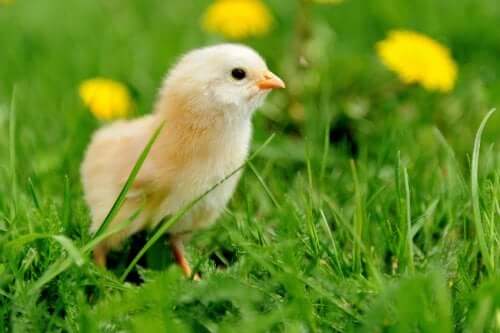 More information about Charlie Chick
This may seem like a simple book to entertain children, but that's not all. For children between the ages of 0 to 5, this title can also be applied in a didactic sense. 
However, in order for children to take advantage of these didactic aspects, parents and teachers need to guide their learning. That way, they can acquire simple knowledge like colors, body parts, opposites, the different foods that Charlie loves to eat, and more.
What's more, Charlie Chick is ideal for little ones that are just learning to read. The clear typography and the size of the letters are perfect for beginning readers.
Since this is a book that parents and teachers should help children read, storytelling is an essential factor when it comes to capturing their attention and enjoying reading while little ones play with its fold-out pages.
In short, Charlie Chick is a fantastic option:
For children that still haven't learned how to read. They can enjoy the giant pop-ups that make Charlie grow and grow.
For children that still haven't developed the skill of speaking. They can still participate in the story, thanks to the repetitive structure of the story.
It might interest you...
---
All cited sources were thoroughly reviewed by our team to ensure their quality, reliability, currency, and validity. The bibliography of this article was considered reliable and of academic or scientific accuracy.
---
Denchfield, N. (1997). El pollo Pepe. Editorial SM.
---