Postpartum Family Planning: What You Should Know
Postpartum family planning is an important issue. You should be well informed of all the options and risk factors so that you can make wise decisions for yourself and your family.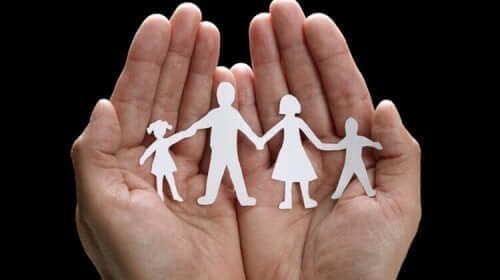 Postpartum family planning is an aspect that shouldn't be taken lightly. Depending on what you want after giving birth, you'll have to choose between the different options that exist.
You may not mind getting pregnant again, but if you prefer to delay it, you should select the method that best suits your needs. In addition to the natural methods of avoiding pregnancy right after the first birth, there's the use of contraceptives. As for these, whether hormonal or a barrier, there's a great variety to choose from depending on your personal preferences and needs.
One aspect that you should consider before choosing a method is the influence it can have on the breastfeeding process. In the event that you decide to use contraceptives, specifically hormonal ones, professionals recommend that they only contain progestin. For diaphragms, a readjustment is necessary after childbirth due to possible changes in the shape of the woman's body.
Why is postpartum family planning necessary?
Having a baby too soon after giving birth can cause physical problems for a woman. The possibility of a complicated pregnancy increases if the gestation occurs in less than 18 months after delivery.
There may also be complications in the breastfeeding process. The food may not have enough nutrients necessary for the normal growth of babies.
Pregnancies that are separated by short intervals within the first year after birth are the ones that pose the greatest risk to the mother and the newborn, and represent greater risks of adverse outcomes; such as premature birth, low birth weight, and small neonates for the gestational age.

– Da Vanzo, J. –
What you should know about postpartum family planning
How to choose a family planning method?
The following factors are the most important when choosing a birth control method:
The most common contraceptive options
Whatever your choice is, be well informed of the benefits and possible side effects. Remember that taking care of your reproductive health also guarantees your baby's and partner's well being. Implement the necessary controls so that each pregnancy is an experience you enjoy with your family.
It might interest you...