The Most Interesting Celebrity Baby Names
If you're thinking about what to name your child, celebrity baby names can give you some inspiration. Celebrities can make a trend out of any name.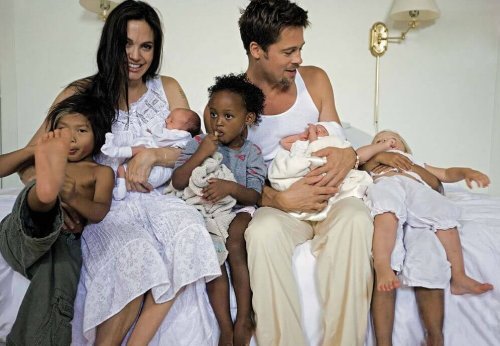 If you're looking for a name for your baby, you can draw some inspiration on celebrity baby names. Celebrities can set trends for everything, including baby names. Some have chosen very original names for their babies.
The most interesting celebrity baby names
Zahara, Vivienne, Knox, Shiloh, Maddox, and Pax top the list of the most interesting celebrity baby names. What's their last name, you ask? Some of you might have guessed. None other than Jolie-Pitt.
Ginebra Ena. This is the name of María Palacios and Alessandro Lequio's daughter. Ginebra means "gin" in Spanish. So, while to some, this reminds them of an alcoholic beverage, to others it reminds them of Genevieve, which means white wave.
Shawn and Bea are the names of a set of twins in the music industry. Last names? Carter Knowles, which can be a bit hard to grasp. Their mother's Beyoncé and their father's Jay Z. Their older sister's name is Blue Ivy.
Sasha and Milan. These original names belong to the children of pop singer Shakira and her footballer husband, Gerard Piqué. We must admit these are special names and sound beautiful too.
Eliot and Galileo. These beautiful and significant names belong to the children of Spanish singer Daniel Diges.
Names of children of famous singers, Hollywood actors and actresses, and more
Aleph and Amelia are the names of the daughters of actress and activist Natalie Portman. Aleph is a word filled with enigmas, besides being the name of the first letter of ancient alphabets, such as Hebrew. Although, because of Portman's love for literature, it might be a reference to The Aleph, one of the most famous short stories by famous writer Jorge Luis Borges.
Otis is a short and unisex name. Olivia Wilde chose this name for her son.
Honor and Haven are the very interesting and original names that Jessica Alba chose for her little girls. Alba started her career as a model, but her personality and talent made her a household name in cinema.
Telmo, Ivo, Tadeo, and Diego are the names of Miguel Bosé's beautiful sons. The singer's choices left his fans puzzled, but there's no doubt that these are very charming names.
Rose Dorothy is the full name of Scarlett Johansson's beautiful daughter. Her father is the French journalist Romain Dauriac.
Vida, Livingston, and Levi were the names chosen by Matthew McConaughey for his daughter and sons, respectively. The Hollywood star and Brazilian Camila Alves are the proud parents of this trio.
More trendsetting names
Bear is the name of Kate Winslet's third son, by her third husband.
Luna is the newest addition in a very cherished marriage, none other than Penélope Cruz and Javier Bardem's. Besides, they also have Leo, their firstborn.
Romeo, Cruz, Harper, and Brooklyn were the names chosen by David and Victoria Beckham, for their four precious children. They really need no introduction, as they're one of the most famous marriages in Europe and the world.
Egypt and Genesis are Alicia Keys' children's names, a boy and a girl, respectively.
Dylan, Manuela, Alma, and Alexander are Alejandro Sanz's children. Although all four names are beautiful, the first one really stands out. Maybe it's in honor of Bob Dylan, Dylan Thomas, or both.
It might interest you...